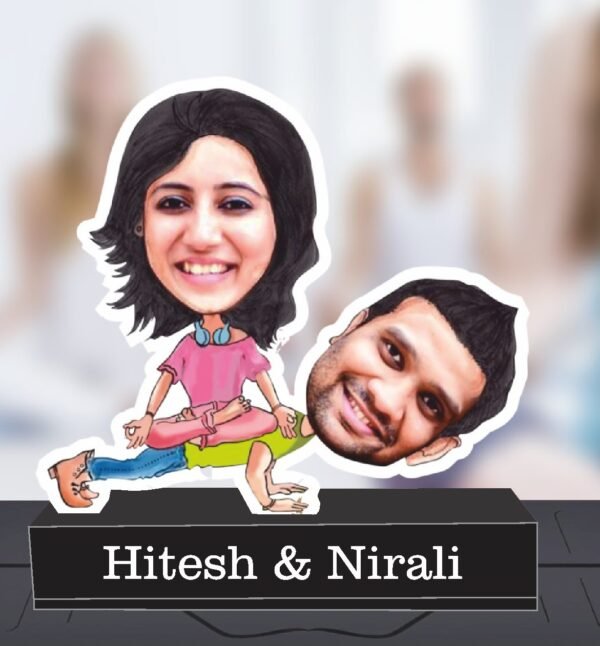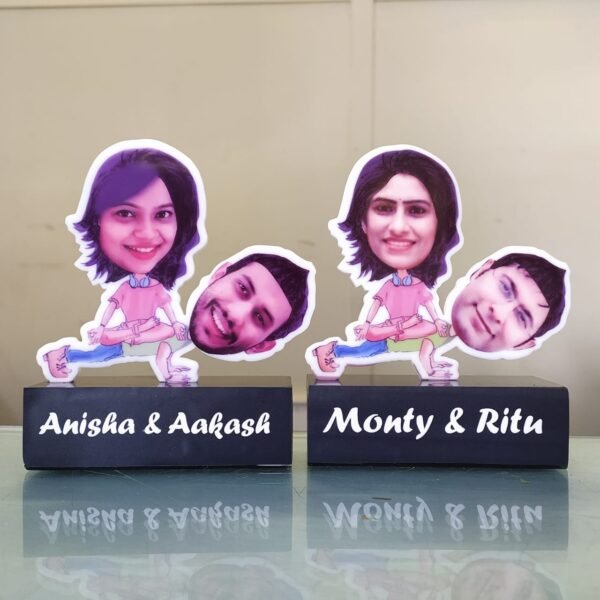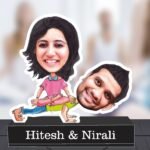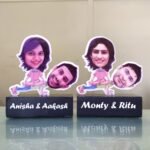 Balanced relationship caricature standee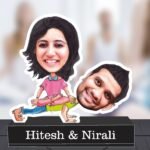 Balanced relationship caricature standee
1. Personalized gift couple caricature with two photos
2. Power of a pushup and peace of yoga, showing how the partners complete each other.
3. Wooden base for stable stand on desk.
4. Material is acrylic. Size: 6″ x 4″.
Delivery :
Metro cities - 2 working days
Non metro - whatsapp 96246 22160 for confirmation.
Description
A healthy relationship relies on how good the partners balance eachother. If your partner fills in the virtues you lack and you complete him/her, then this is personalized caricature which perfectly describes you. The cool yoga pose generates an instant smile and hence is a great surpirse gift for wife/husband. It coule be an anniversary or birthday, this couple caricature would make a creative present. With the woman sitting in yoga position on her man, who is doing a pushup, it is a perfect balance of both worlds. The cool colors further enhance the design and make the cutout look brilliant. Toony hair above give a distinctive element to this customized gift.