Gifting Trends – Then, now and Forever! [2020 Updated]
admin
Trends in gifting have evolved over time. To take you through the gifting trends, I will give you a short example of a 12-year-old me.
---
It was on my 12th birthday, that my dad gifting me a harmonica. Though I had no knowledge or interest in music as such then, I used to give sore ears to everyone around, playing it all day. One fine day, mom fearing deafness if not controlled, snatched it from my mouth and kept it in an inaccessible closet for my height. A heart breaking moment for me. I cried all day, but she didn't give it back. It was only years later, when I was cleaning the house for Diwali with mom, that I found it back in that box. We both did laugh at its sight, but that harmonica then found space in a folder, which shall forever keep all the most important memories of my life.
---
Early Beginnings in Gifting.
This is one story, which a small gift sketched in my life. Every single gift gives birth to that one unique memory that remains with you forever. It is not about the gift inside, but everything about it. The joy of waiting with closed eyes until they say, opening your eyes to that jittery gift box, unwrapping it with excitement and digging into that special thing, which is just for you!
A gift makes you feel special, for that tiny moment in life you feel at the top of the world. And it writes one such beautiful memory, which always brings a smile to your face. I still play that harmonica whenever I open that folder. Not so shrill now though!
Like any industry, gifting trends has also changed its face with time. There was a period when gift cards, soft toys, and decorative products were all you could find in a retail gift store. On the occasion day, people used to go to the nearest shop, search through the options, and go for the best thing suited for them.
It was all going good, until the second decade of this century, when man started to think, rather than gifting an anonymous product, why don't we ink. China flooded the market with sublimation based products. Starting from mugs, t-shirts, we now live in a world where every single thing around you can be personalized!
Personalized wall clocks – yes!
Personalised bed sheets – yes!
Personalized pillow covers – yes!
Photo cakes – yes!
Photo rocks – yes!
Personalized keychains – yes!
Personalised apron – yes!
Personalized wine glass – yes!
Even personalized lingerie is available and is a trending gift item today!
The Chinese looked around for every possible product which could be customized and made a machine for heat printing. In stores, Teddy bears started making way for sublimated personalized products printed to photos of Bollywood actors.  People could not believe a mug having their own printed photo on it. They accepted the magic tech with both hands and the numbers followed. A transition from old school gifts to fresh ideas was rapid. Very soon, "new" was the only thing people started searching for. The rapid growth rate of the personalized sublimation gifting market also saw it fast reaching its saturation point.
On one side, the numbers attracted competition and today we see banners of personalized mugs just for 99, hanging out of local gift stores, and on the other, newly acquired consumer's quest for the "new" got him searching for more options.
With the world going digital, it was only time before the industry started selling online. The comfort of online shopping allured the customer, and the online gifting industry boomed. Few services like midnight delivery and same-day delivery are available at one click. With opportunity, came a number of players and the consumer getting benefited from the competitive market.
There are only two ways to capture a market – better price or better product. The price war began between those who could not think fresh. And those who chose the second option benefitted from the monopoly of creating new gift ideas. Name a star, balloon surprise, personalized lamps, massage packages, skydive vouchers, personalized chocolates, sex board games, designer name plates (housewarming gifts) and a number of unique ideas have given the customer a fresh new cuisine served hot on his plate.
Gifting trends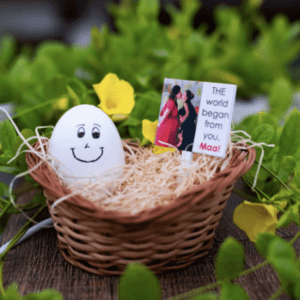 It is not that the new ideas have taken anything away from the good old mugs or soft toys. The competition has further bettered those products – the soft toys coming with chocolates and roses as packages for Valentine's and the mugs getting event themed designs along with the personalization. For example, now before Father's day, we see a number of Best Father's Day Mugs available.
The industry has accepted the challenge of producing "new" for the consumer. But that does not mean the old products will be getting extinct with time. It will only depend on how innovative the makers can think and add a new stroke to the good same old necessity to make it "fresh" again.
Apart from producing new for the consumer, it is also seen that a proper, well-curated content is shown to the users. For example, you can check here how Father's Day gift ideas are shown separately as a product category page.
Gifting, nowadays, does not need any occasion. People have started gifting something personalized irrespective of any occasion. It may be to show feelings or to cement a relationship, or simply to bid farewell or to give a housewarming present. People have started realizing the importance of personalized gifting.
Other than the products, the service will be a key factor for deciding the market leaders in such a time-bound market. Gifting is an industry that plays with human sentiments. And like our lamps, they also come with the packaging of "Fragile! Handle with Care" stickers.