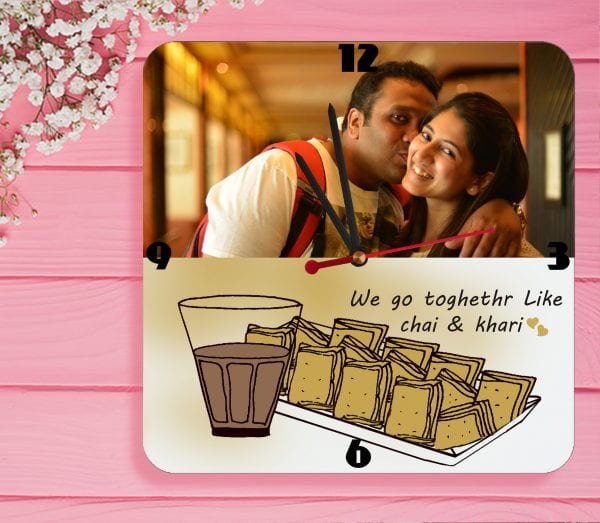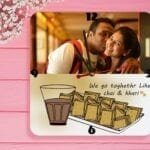 Chai – Khari personalized clock
Chai – Khari personalized clock
₹ 599.00
₹ 599.00
Funnily romantic photo clock – Valentine's Day Gift
Material : MDF+ High quality print + Premium Matt Lamination
Size : 8″ x 8″
One Aa Battery Required (Not Included)
Wall clock can be held on the wall with the help of hook provided on the backside of the clock
Delivery :
Metro cities - 2 working days
Non metro - whatsapp 96246 22160 for confirmation.
Description
Imagine the pleasure when you take a bite of freshly baked khari dipped into a hot cup of tea. The plain khari biscuit which does not have any flavor of its own, when takes a dip in that tea cup, transforms into a super food which is capable of giving immense satisfaction to any Indian. If this is how your partner brings the best out of you, then gift this as an assertion. Your photo portrayed over a cup of tea and khari around, this custom made wall clock is a fresh take on modern relationship. Give your home decor this Indian touch and personalize it with this super cool present.