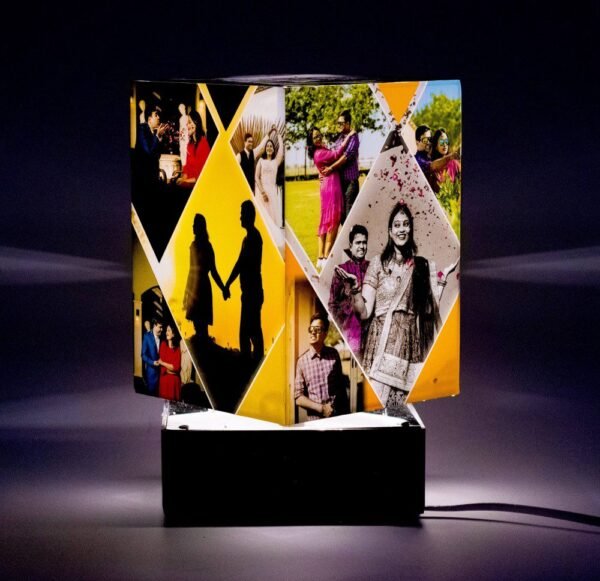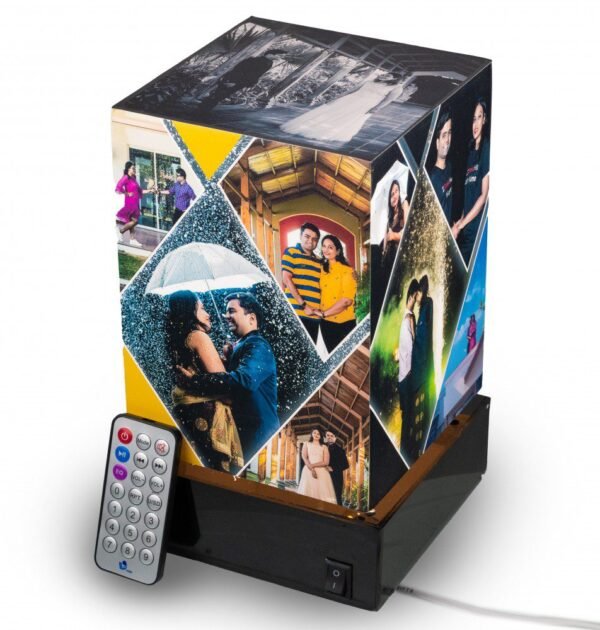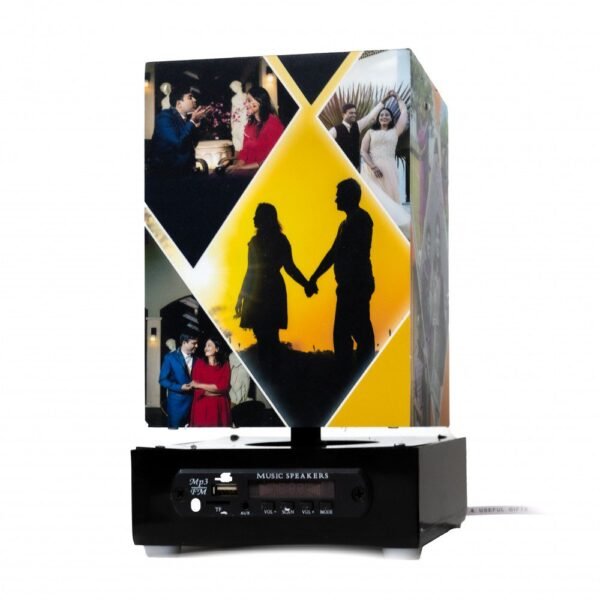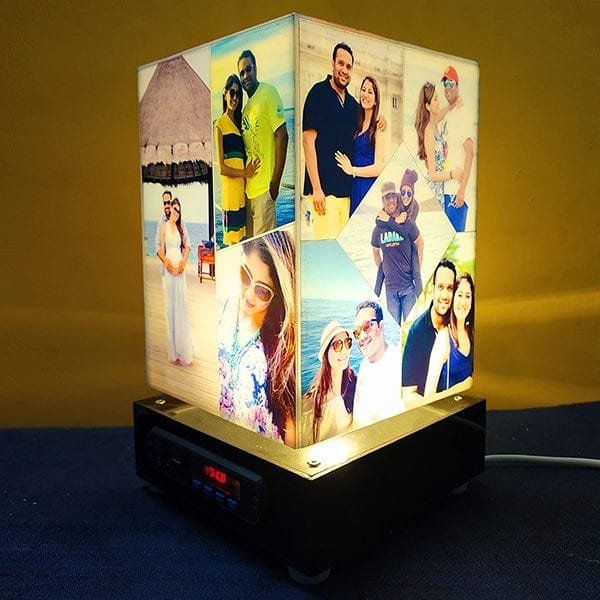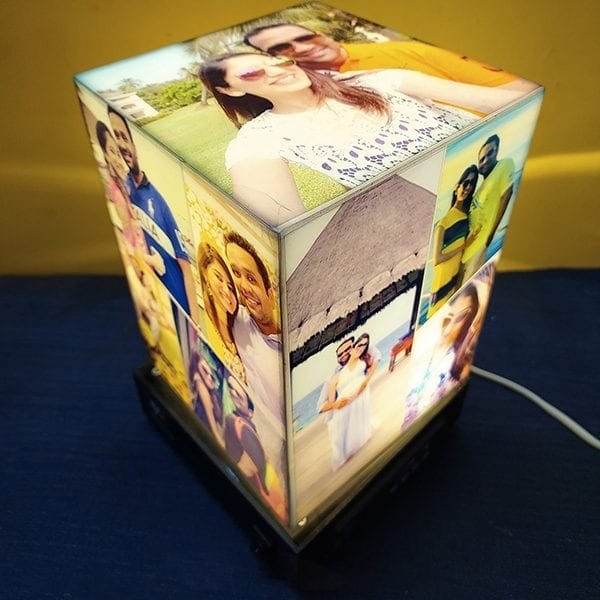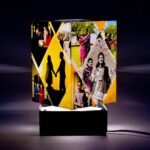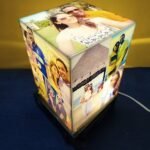 Yaadein – Rotating photo lamp with music system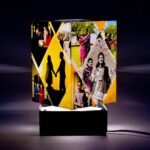 Yaadein – Rotating photo lamp with music system
World's first personalized lamp which rotates and has a speaker integrated
Music options – USB Drive, FM Radio, Memory Card, Aux cable and Bluetooth pairing
Switch provided to control rotation ON/OFF
BIG size photo lamp with upto 17 pictures. Size: 9″ h x 7″ w x 7″d
Material: Acrylic + Laminated printing
A beautiful home decor with 17 memorable photos to decorate your home
You can hear some of your favorite songs while revisiting those happy moments again making the experience breathtaking.
Delivery :
Metro cities - 2 working days
Non metro - whatsapp 96246 22160 for confirmation.
Description
Additional information
Reviews (4)
Description
Didn't everyone always dream of getting lost in your nostalgia while sitting in your wooden rocking chair? We have got you the perfect product that will bring a smile while you rummage through your most profound and warmest memories.
Yaadein is a musical photo lamp with a speaker, that revolves around to the tunes. A complete package of memories and music. Yaadein is the first personalized lamp with speaker that has both rotation and music in it.
Photo lamps celebrate memories. The backlit element enhances the pictures and adds a great emotional value to a regular bedside lamp. But while revisiting those happy moments again, if one could also hear some of his/her favorite songs, it would make the experience breathtaking.
Technical details:
Yaadein takes up to 17 pictures with beautiful angled collage design. The size of the musical lamp is a total of 9 inches high x 7 inches wide x 7 inches in depth. There is a switch given to control rotation. This makes the product used as a steady lamp.
The 10 W strong sound speaker faces the bottom of the lamp giving an undisturbed look to the radiating memories on top. In addition to that, a remote is provided with the lamp for wireless music control of the lamp. One can play songs via USB drive, aux cable, memory card, phone Bluetooth pairing, and even FM Radio.
In other words, with so many surprises packed in one product, Yaadein is the best-personalized gift one can think of for birthday or an anniversary.
Product video of photo lamp with speaker:-
This is by far the best-personalized gift that your friends or family will cherish for a very long time. It comes with the comfort of remote control, the warmth of old memories, and the tunes that you will love.
For the latest designs in photo lamps, follow our Instagram and youtube page.
Additional information
| | |
| --- | --- |
| Weight | 1 kg |
| Dimensions | 23 × 18 × 18 cm |