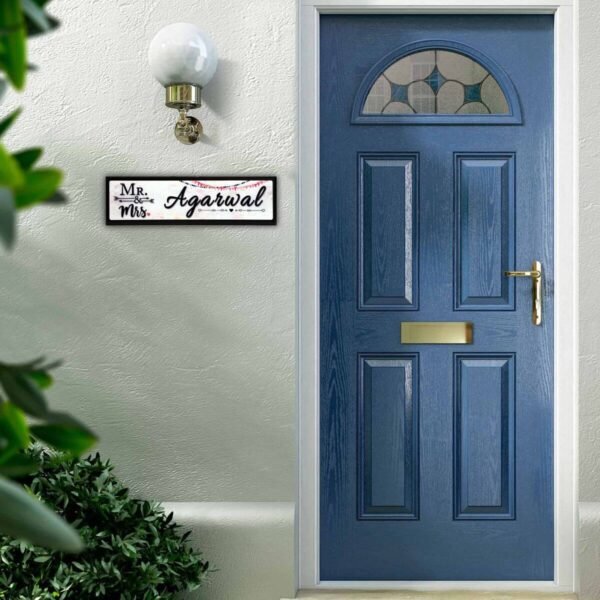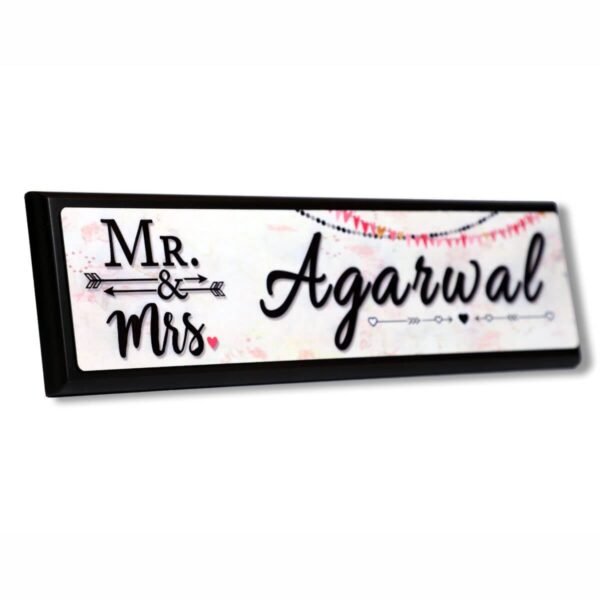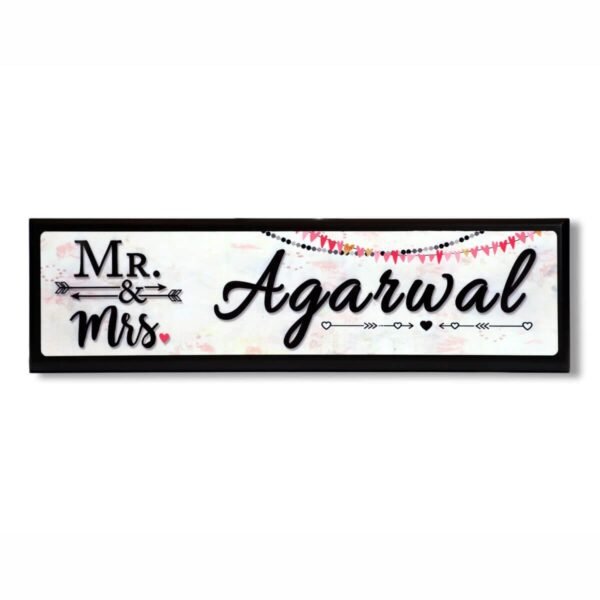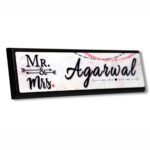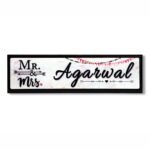 Personalized Name Plate
Personalized Name Plate
₹ 999.00
₹ 999.00
Sublimation Glass Fininsh Metal sheet
Solid Wooden Base
Portrait or Landscape
Table Top or Wall Hanging
Easy Removable Metal Stand
Scratch Proof & Unbreackable
Print Size (In Inches)= 12×3
Delivery:
Metro cities - 2 working days
Non metro - whatsapp 96246 22160 for confirmation.
Description
With a beautiful metal finish and a sharp design, this name plate is the perfect gift for house warming. Surprise the  couple with this unique personalized gift. With the ribbons in the design and the surname written with stylish prefix of Mr and Mrs, the design looks perfect for new home. This design has sublimation printing done on glass-finish metal sheet. The printed sheet is mounted on a solid wooden base giving it strong and solid look. The name plate comes with a stand to use it as table top and hooks to hang it on wall too. The design can be customized in a few designs given as per your choice. This makes it perfect for name board for office use too. In addition, this name board for office is scratch proof and unbreakable. Therefore, making it a robust design for tough use.
The design is customized with 2 names and most importantly the names can be written in any given language. For instance -Hindi, English, Tamil, Malayalam, Bengali, Gujarati, Punjabi, Urdu or any other regional language. The preview will be sent to you for proof reading before making. Therefore, this name plate a perfect house warming gift for your friends and family available online.