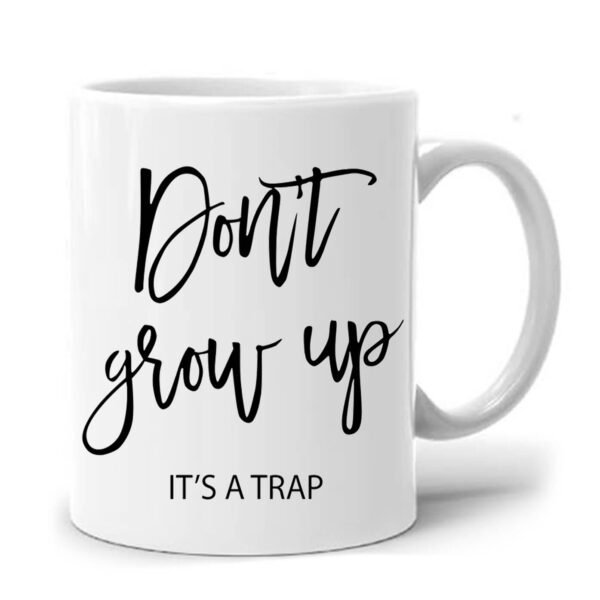 Maturity- a trap coffee mug
Maturity- a trap coffee mug
₹ 299.00
₹ 299.00
A mug which reminds one to keep the inner child alive
Cool gift for teenagers on birthday
Finish: Glossy, Size: 325 ml ceramic mug
Customized message card comes along with the mug
SKU: ZVF12
Delivery :
Metro cities - 2 working days
Non metro - whatsapp 96246 22160 for confirmation.
Description
True maturity is achieved when one realizes that maturity is a myth. A man lives his life's best when he is true to his inner instinct, when he keeps the child in him alive. Remind this simple fact to the world with this creative coffee mug.