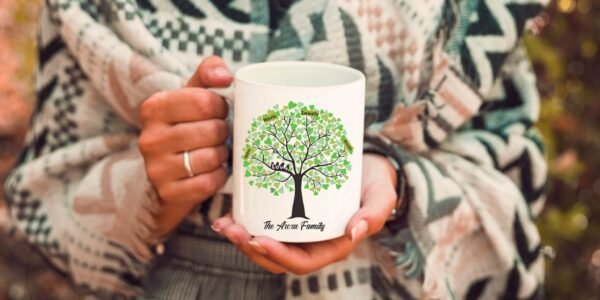 Family tree customized mug
Family tree customized mug
₹ 299.00
₹ 299.00
Family tree mug with customized names, surname and 1 photo
A beautiful way to remind that though away, you are deeply connected
Finish: Glossy, Size: 325 ml ceramic mug
Customized message card comes along with the mug
SKU: ZVF14
Delivery :
Metro cities - 2 working days
Non metro - whatsapp 96246 22160 for confirmation.
Description
Family is like a big old tree, where parents are the roots and with every new member is a branch which adds on. A personification of that saying is this coffee mug. It has a beautiful tree, customized with names of each family member on one side. On the other side, within a green frame there is place for a family picture. For people living away for work, this is a great personalized gift to say that you all are deeply connected to them.