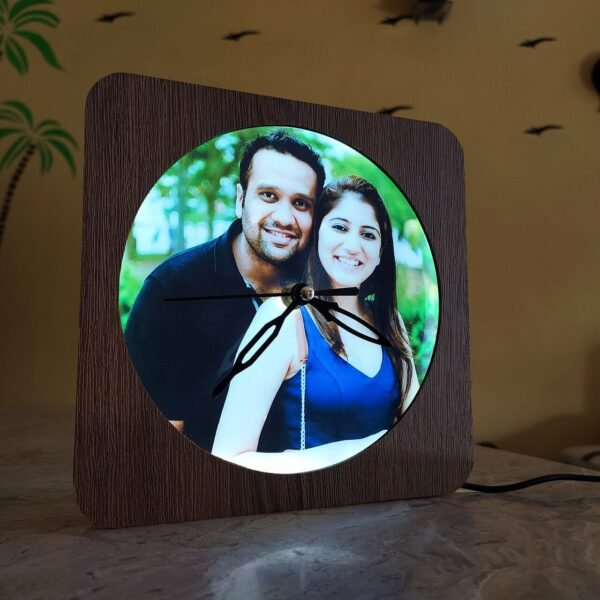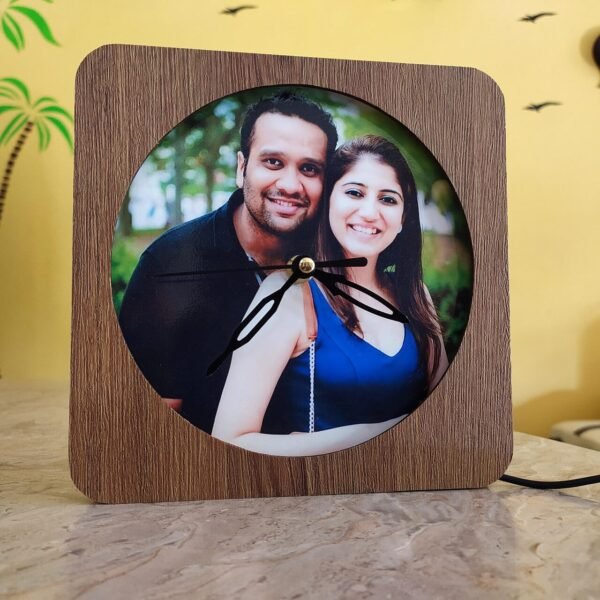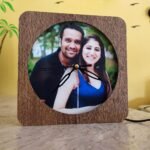 Radiance customized led photo clock
Radiance customized led photo clock
A photo frame, a lamp and a clock
Unique for its beauty, useful for its nature
Size: 6″ x 6″ x 0.5″
Comes with adapter. Ready to plug and use
Delivery :
Metro cities - 2 working days
Non metro - whatsapp 96246 22160 for confirmation.
Description
A photo speaks thousand words. A photo frame which performs multiple tasks is a
unique gift
. Customized with one memory, Radiance presents the picture beautifully with its seamless led glow. As a result,  this customized clock is effective as a night lamp as well. This photo frame with light gets more effective in the night time to enable you see the time and remember the best moments of your life at the same time. With the usefulness of a clock in it, it will remind user of affection every day. Unique for the aesthetically beautiful presentation and most importantly useful for the three purposes – a photo frame, a clock and an
LED frame with light
, it serves on a table as a complete gift for any one. In other words, its a perfect birthday gift for a friend or a romantic gift for your wife or husband.
Make your loves once remember you every time they want to know the time. Let them feel your love every minute withe clock ticking making the sound of love. Above all, the customized clock with add a beauty to the decor of the receivers house. This can be a beautiful gift as a romantic anniversary gift or splendid  birthday gift.