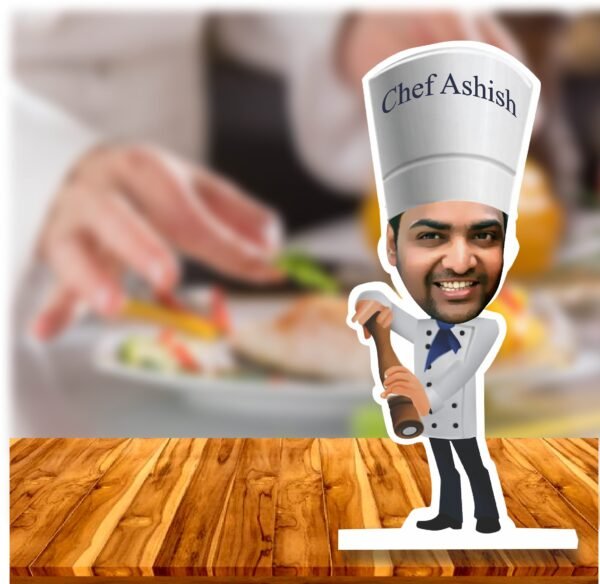 Masterchef caricature standee
Masterchef caricature standee
1. Photo caricature standee for some one who loves to cook
2. Salute their culinary skills with this super chef standee.
3. Personalized gift with 1 picture.
4. A great present to thank someone for all those savory meals.
5. Material: Acrylic. Size: 6″ x 4″. Comes with stand behind.
Delivery :
Metro cities - 2 working days
Non metro - whatsapp 96246 22160 for confirmation.
Description
A caricature standee which salutes to your loved one's culinary skills. If your recipient loves cooking and adds great flavors to your meals, thank them with this personalized gift. Printed with their front facing picture, this standee portrays a master chef with a toque above. A spice sprinkler in his hand giving a more live element to the design. It could be your mom, dad, brother, sister or even your kid, this photo caricature standee is a tribute to his great cooking. He/she would flaunt it on the desk and would love to tell story behind this creative gift. This can also be a unique mother's day gift for your home maker mom.