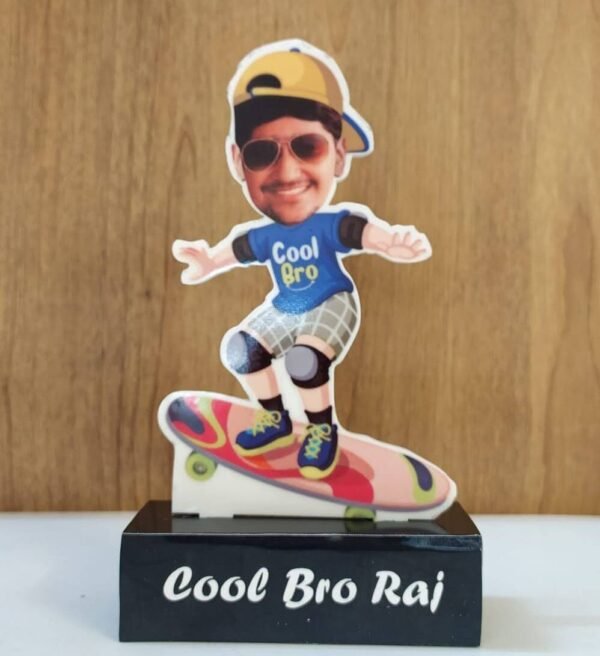 Cool bro caricature standee
Cool bro caricature standee
1. Personalized gift caricature with one photos
2. A perfect gift for your brother or anyone with full of energy lifestyle.
3. Black acylic base for stable stand on desk.
4. Material is acrylic. Size: 8″ x 6″.
Delivery :
Metro cities - 2 working days
Non metro - whatsapp 96246 22160 for confirmation.
Description
Some people have a vibrant personality with their cool behavior and full of energy life style. These people love to enjoy every moment of life and keep smiling always. Their style could be having glares and short pants or stylish shoes and rocking hairstyle. This caricature standee is for such lively people. A smiling face with a cap, blue t shirt and shorts showing off his skills with a colorful skate board. The quote on the t shirt can be customized. The standee is placed on a black acrylic box with a name below for the receiver.
This standee can be a perfect gift for your brother on rakhi or his birthday. This could bring him a beautiful smile on a special occasion from his sweet sister. This can also be a birthday gift to a friend with an enthusiastic approach to his life.